Where do you go? Do you have to have a license? How do you find people? How much money does it typically cost to run a club?
These are my questions here lately. I've been wanting to start some clubs up to meet more people thus expanding our friend base (which is extremely low) and getting our kids some more friends as well. The clubs I would like to start would be a 4x4/4Wheeling Club, Camping & Fishing Club, Parents Swap Night, Squatching Club, and a Ghost Hunter's club.
Brent and I are very big into camping. Now we have not done it for years, but we are buying a new vehicle, some new camping gear and getting our girls up there to do some fishing and good ol' school cook-outs! Now if we had some friends to go with us... that would be nice. Also you can always throw in some good ol' 4Wheeling!
Also with Camping you can do Fishing (big plus, hunt your own food!), and then in the evenings we could go Squatching! Now, if you don't already know, I'm a big Bigfoot believer. I know they are out there. So I want to invest some money someday and set up multiple blinds to catch one. I would need about $20,000 to get them all done, but none-the-less, I know I could bag me one. But if you had some friends with night vision & Flir camera's and some good callin', you could have a whole day of fun in the sun and Squatchin' at night!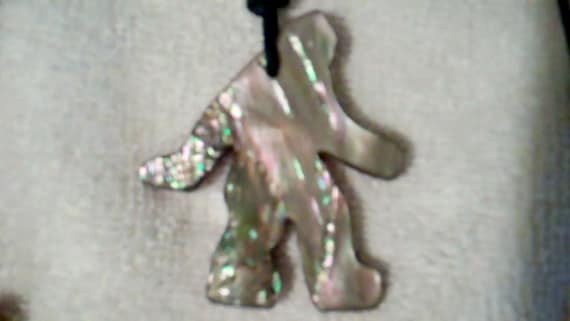 Really want this necklace!
Then I think if I could get some families involved with the above named clubs I could start a Parent's Swap night? It is really just giving your kids to one couple, while the other couple/s go out for fun, and you swap between families. Everyone will get chances to hang out together and giving the kids new friends to play with and giving Mom & Dad's that much needed break sometime.
Then the Ghost Hunting Group. I'm a very firm and solid believer in spirits and ghosts. My current home and our past homes have all been haunted. I've had this home investigated. Although I enjoyed the team that came, I feel they could have done more things to have been professional. Right now, I have not heard back from them other than FB messages. Never a call to tell me who is here. So I think next time I will have a more professional group come and make sure I get my evidence right away.
But I want to start my own club. Get some EVP's and camera's, I know I could catch some ghost.
Well, that is just a taste of what I would like to start.
Are you all part of groups? Would you like to start one? If you have, what did you have to do?
Thanks! TTYL
Cassie